Del Mar has a number of surf spots. In this post, I will share my in-depth review on what to expect while surfing Del Mar 11th Street. In addition, I'll provide a quick overview on the other surf spots found surfing in Del Mar.
11th Street Del Mar is my favorite surf spot in this region. Hence, the extra detail on it. I hope you enjoy surfing Del Mar too! Jump to the end for my final review on surfing Del Mar 11th Street.
Sidenote: If the photo for this post looks familiar, that is because it is! I use the same photo for the header image of my site. This shot was taken from my friend's drone while I was surfing Del Mar 11th Street!
Where is 11th Street Del Mar?
You will find a number of reefs breaking up and down the coast while surfing in Del Mar. It's easy to confuse them with all the different street names – 11th, 12th, 15th, etc. However, this naming convention also makes it quite easy to identify the specific break you are trying to surf on a map.
In this section, I'll share the quickest access to 11th Street.
11th Street Del Mar is conveniently located at you guessed it – 11th Street, Del Mar, CA 92014.
When you arrive, go West on 11th Street from Camino del Mar. From here, 11th street will run downhill until it meets the Pacific Ocean. In order to get a parking spot close to the ocean, you need to arrive early. When 11th street is full, you can try a street over; or the side streets in between the main cross streets. Fortunately, street parking is all free here. It's simply a matter of finding one!
After you are parked and suited up, walk toward the end of the street facing the ocean. You'll see a set of train tracks. Next, use the few large cement stepping blocks in the cobblestones crossing the train tracks to get across.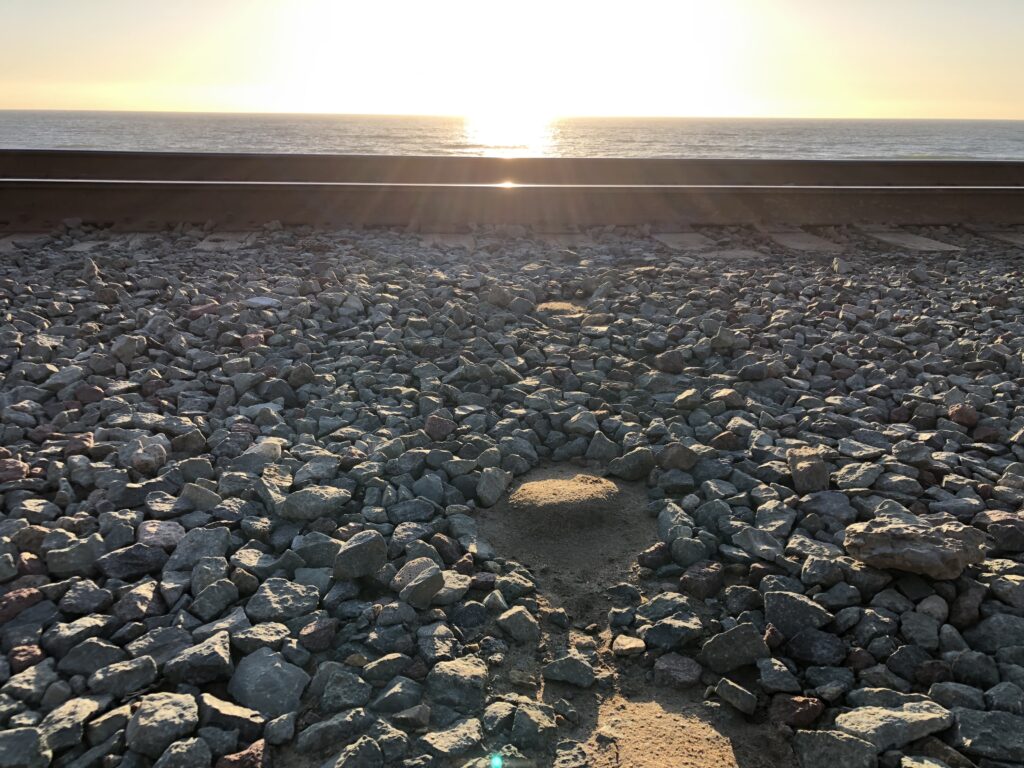 After crossing the tracks, look for a path cut into the side of the bluffs.Using this path, you can delicately make your way down this path one surfer at a time. Caution, this path is slippery when wet. Trust me however, this is the most direct path to surfing 11th Street Del Mar. Alternatively, you would have to park down at 15th street for easier beach access; before walking the 4 blocks South on the beach to 11th Street Surf Spot.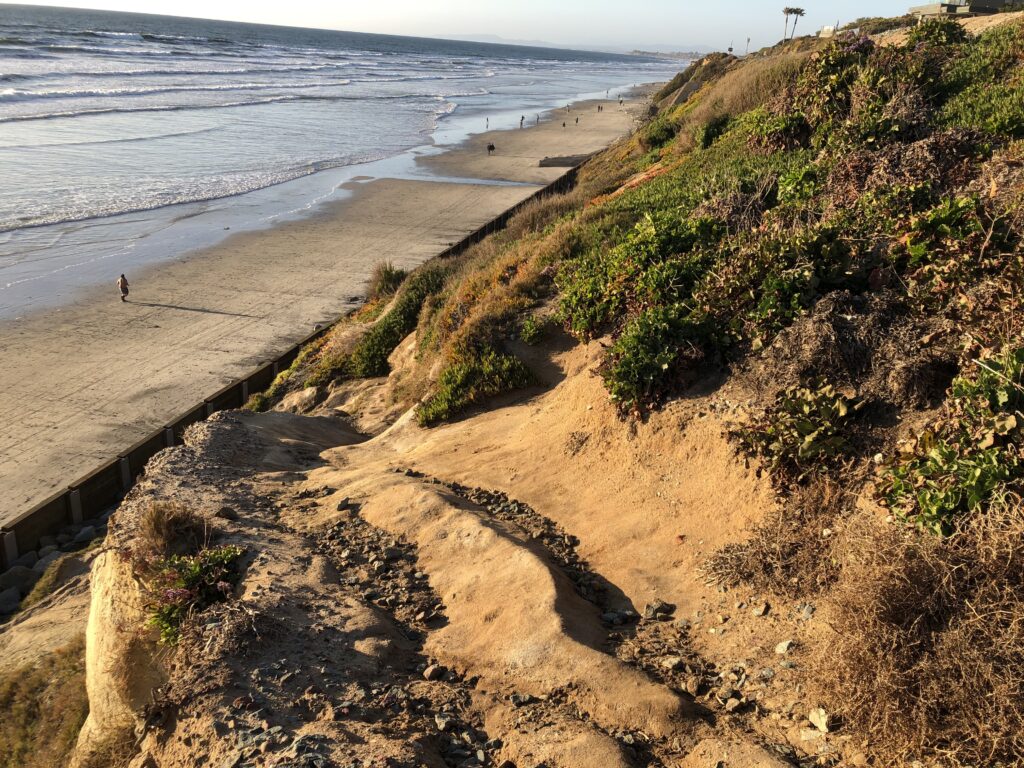 Fortunately, when you get out from surfing 11th Street; you will also have easy access to the best sandwich shop in Del Mar – Board & Brew!
Surfing Del Mar 11th Street Overview
In this section, I'll share what to expect while surfing Del Mar, specifically, surfing Del Mar 11th Street.
To begin, Del Mar is an incredibly scenic area. While sitting in the lineup, you can enjoy the natural bluffs that create a striking coastline. Furthermore, the bluffs are dotted with some of the wealthiest homes found in San Diego. To top it off, good chance you will see a train run by on the tracks near the water during your session.
Now, surfing 11th Street Del Mar is super fun for both beginner and intermediate surfers alike. Generally, I would characterize the waves at 11th street as slopey and mellow. For this reason, you will often see longboarders surfing 11th street.
However, don't be fooled. On a Northeast swell, waves will easily be overhead. When this happens, the waves will peel off the reefs. I've had some really long rides here on big, sloping waves that are perfect for laying down a carve or two.
Overall, surfing Del Mar 11th Street is fun option to surf in North County for beginners, longboarders, and more experienced surfers (during a larger swell).
Surfing 11th Street Quick Facts
Level: Beginner to Intermediate
Type: Reef break, mixed sand and rock bottom
Wave Height: Best chest high to overhead. It can be a bit slow here on smaller surf.
Tides:  Low to mid tides will be your best timing.
Water Temperature: Average 65° F. Check here for ocean temperature in San Diego by month.
Swell Direction: Typically, Northwest to Southwest are best.
Wind Direction: Best on a Northeast wind.
Check your current 11th Street Del Mar surf report here.
When is the best time of year to surf 11th Street Del Mar?
Winter: Arguably, wintertime is the best bet for surfing Del Mar 11th Street. As mentioned in the overview, Northeast swells that hit this area (most commonly during winter) will bring overhead surf. Combine this with the reef structure found surfing Del Mar and the fun slopey waves, you'll be in for a good time!
Spring: Surfing in Del Mar is interesting because it's not so far South, that it misses summer swells. Also, it's not situated so far North that it misses winter swells. As such, surfing in Del Mar receives a nice blend from all seasons. Spring gets a bit of both seasons (winter and summer) and is still fun.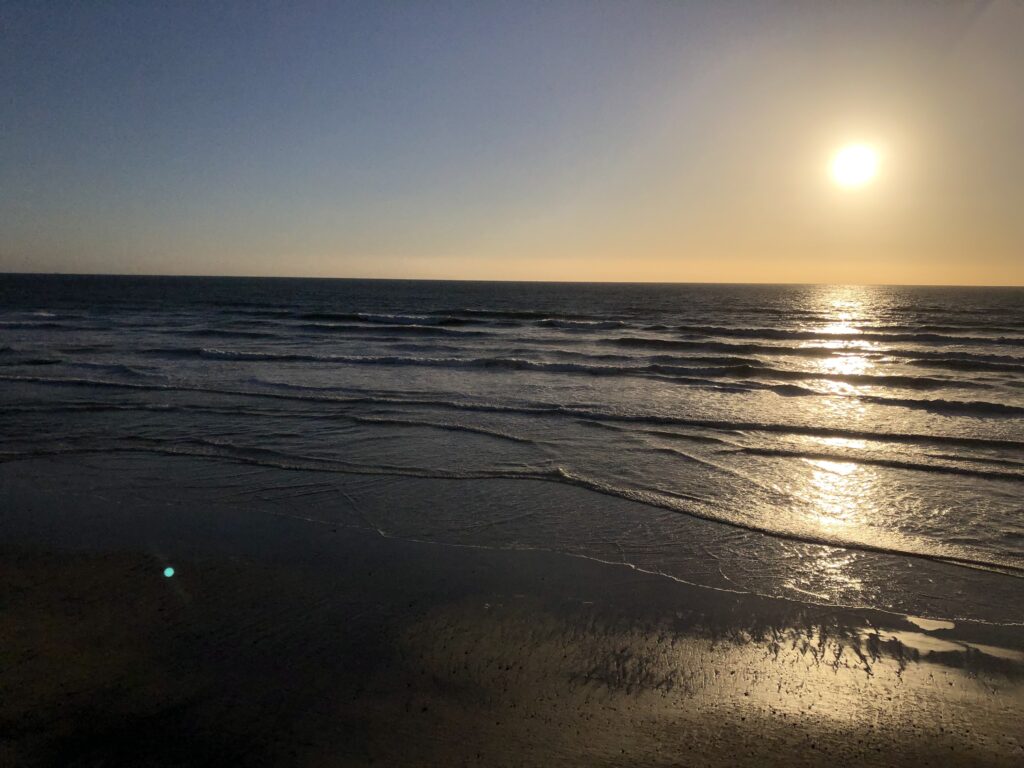 Summer: Summertime is probably the 2nd best time of year for surfing 11th Street Del Mar. Southeast swells will hit this region more consistently setting up quality longboarding conditions.
Fall: Again, another combo season for surfing in Del Mar where this region will see a mixed bag of both North and South swells.
What board to bring?
In this section, I'll help you choose the best board from your quiver when surfing Del Mar 11th Street.
Depending on the season and swell, the board you choose will be an important decision to maximize fun factor. Anything head high +, a short board is your best bet. I prefer my shortboard when surfing Del Mar at this size.
Anything smaller than head high, it's time to start thinking about bring your fish, funboard, or longboard. As I said earlier, the wave at 11th street is pretty mellow. As such, you are going to need a board with a little more volume when it's smaller.
Ultimately, you will find people in the water at 11th street with all different shapes and sizes of boards. Even when the swell is large, there will be longboarders surfing 11th Street. Check out my gear page for board recommendations. If I had to choose one board to surf Del Mar 11th Street, I would choose the Lil Noche from South Bay Board Co.
I hope this helps you to choose the right board in order to maximize your fun and waves caught!
Del Mar Surf Crowds
Here, I will tell you what to expect from the crowds while surfing in Del Mar – and specifically, Del Mar 11th Street.
Generally, the crowd factor in Del Mar is not that bad. Mellow waves equal mellow crowds. You'll find a mix of casual surfers from young to old. I haven't experienced any localism here either.
Most importantly, there are peaks spread down the coast from 11th Street to 15th Street. As such, surfers can spread out in the water, have their own space, and still catch fun waves.
Overall, crowds shouldn't be much of a problem while surfing Del Mar 11th Street or the surrounding waves in the region. Enjoy!
Other Spots Found Surfing Del Mar
Del Mar 11th Street is not the only break for surfing in Del Mar. In fact, there are a number of other surf spots found in Del Mar. In this section, I will list and summarize these other notable surf breaks in Del Mar from North to South.
Del Mar River Mouth
Del Mar River Mouth, also known as Dog Beach, to pet lovers; is found on the Northern edge of Del Mar. It is easily identifiable by the river running out to sea below the Coast Highway.
The surf at Del Mar River Mouth is a below average beach break. As such, it is not very crowded. Due to this, it's a good spot if you are learning to surf. This spot is also a good home for longboarders and SUPers. On the 4th of July, be sure to check out the beach fireworks display here!
Tip! Be aware of sting rays at the river mouth. It is a common spot for sting rays, and I was stung here once. Be sure to do your stingray shuffle!
25th Street Del Mar
Surfing 25th Street Del Mar is a proper beach break surfing experience. Waves at 25th Street Del Mar break quickly and are known to be hollow on an overhead swell. At other times, 25th Street Del Mar is a peaky, fun beach break.
As to time of year for surfing 25th Street, winter is best with summer as a close 2nd.
15th Street Del Mar
15th Street is probably the most popular surfing spot in Del Mar. It's located right in front of Powerhouse Eatery and the grassy lawns overlooking the ocean.
15th Street is considered a reef break. Normally, there are several peaks here where waves break to both the left and right. The left can really race along the reef. However, the right has a bit more crumble to it.
Surfing 15th Street is best during the winter. Actually, it's not bad during the summer either since the reef sticks out far enough to catch South swells. Like other spots found surfing Del Mar, the crowd here is mellow and rarely has aggressive surfers. However, it gets especially crowded during summer days with beginner and intermediate surfers.
Del Mar Round Up
Overall, surfing in Del Mar is average in terms of quality and consistency. Parking for all of these spots can be found on the street. However, you will be lucky to find a free parking spot. Otherwise, you'll have to turn to the meters. Watch our for the meter maid! Surfing Del Mar is also great for beginner or intermediate surfers looking to improve their skills. Occasionally, the waves are overhead and will provide you a chance to step up your level of surfing.
Enjoy the waves found surfing Del Mar and be respectful of your neighbor!
Dog Surfing Del Mar
In this paragraph, I am going to cover a local fun fact about surfing in Del Mar.
It's no surprise the Del Mar Rivermouth is also known as Dog Beach. Del Mar Dog Beach is one of the only year-round pet friendly beaches in San Diego. During popular summertime hours, dogs are allowed on this beach from June 16th through Labor Day. Between Labor Day and June 15th, dogs are allowed off leash in Del Mar!
The big surprise here is that once a year, Del Mar Dog Beach hosts a dog surfing competition! The Helen Woodward Animal Center's hosts an annual Surf Dog Surf-a-Thon. You will find dogs of all shapes and sizes riding longboards with their owners! It's a super fun event and helps raise money for orphan pets in the center's care.
Enjoy dog surfing Del Mar at its finest 🙂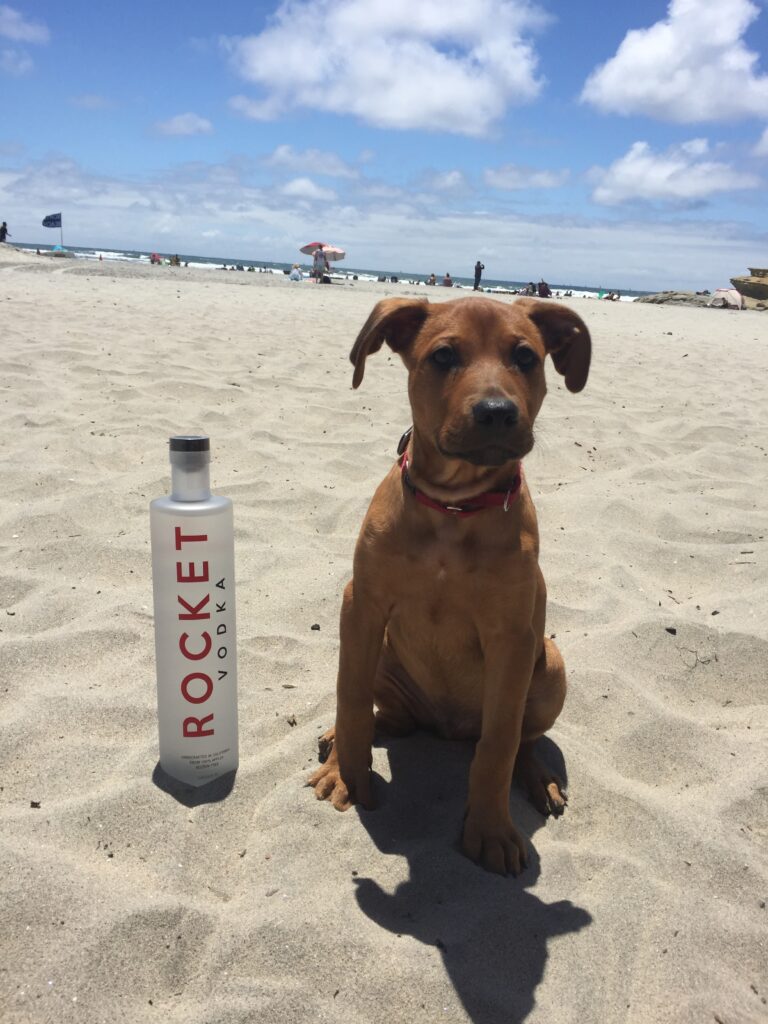 Surfing Del Mar 11th Street Review
3.0 out of 5.0 stars
Accessibility: Normally, you can find parking on the street even when it's busy. At times, you will have to drive a bit. The path down the bluff is a bit tricky so avoid this route if you don't like heights. Walk the long way around instead.
3.0 out of 5.0 stars
Waves: Fun, slopey, and a rather consistent wave. I enjoy laying into my turns. The big rollers allow for this when it's overhead.
4.0 out of 5.0 stars
Crowd: Friendly, no localism and usually plenty of opportunities to spread out among the breaks. This helps with keeping the crowds thin.
4.5 out of 5.0 stars
Scenery: Pretty views of the bluffs and picturesque homes sitting atop them! It's still enjoyable to look at when the surf is down.
3.3 out of 5.0 stars
OVERALL: Del Mar 11th Street is a fun and playful wave suited well for most ability levels. You can count on catching fun, uncrowded waves here. Don't expect anything mind blowing though.
Bottomline: Is Del Mar 11th in our top 10 surf spots in San Diego? No. Check the top spots here.
Find all San Diego Surf Spot reviews here and subscribe for new reviews like this below:
Please keep your parks and beaches clean by picking up after yourself. Do me a favor and surf Del Mar how you found it. Check out Surfrider San Diego if you are looking to participate or contribute to a charitable ocean cause.