There is surfing. And then, there is big wave surfing. Big wave surfing elevates the sport of surfing to an entirely heightened level.
In this overview, we are going to explore what exactly qualifies as big wave surfing, who is capable of doing it and the most infamous big wave surf spots around the globe.
Strap in and get ready to ride the wave of your life!
What is Big Wave Surfing?
Big wave surfing is categorized as surfing waves 20 feet high or more. Wave heights are measured using standard sizing (not Hawaiian), which is measured from the bottom of the wave to the top on the frontside.
More than anything, big wave surfing is simply categorized by the height of the wave. However, other characteristics include how you either paddle in or get towed into the wave. When paddling into waves over 20 feet high, a traditional sized surfboard is not suitable. Instead, a surfboard called a 'gun' is used. Guns are noticeably larger and longer giving them extra volume. The extra volume is critical to allow surfers enough paddle power to catch a wave of this size. The alternative to paddling into a big wave is tow in surfing.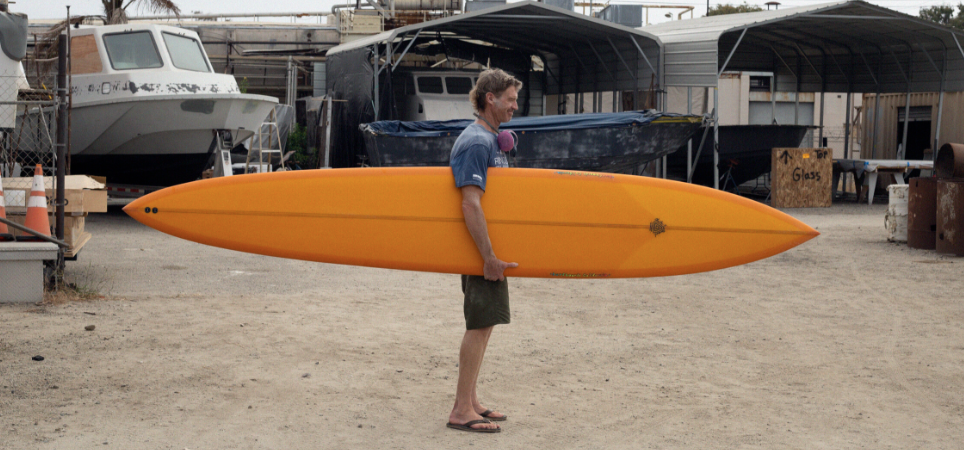 Big Wave Surfing vs Tow In Surfing
Tow in surfing was famously pioneered in the early 1990s by Laird Hamilton in Hawaii. Tow in surfing provides advantages vs paddle in surfing. While both are forms of big wave surfing, tow in surfing is when surfers are towed into waves, typically while being dragged from behind a jet ski. This method of tow in surfing allows surfers to catch larger waves and from a deeper position inside the wave than ever before. Also, the propulsion from the jet ski allows surfers to ride smaller, more traditional boards than guns since the extra paddle in power from a large board is no longer a necessity.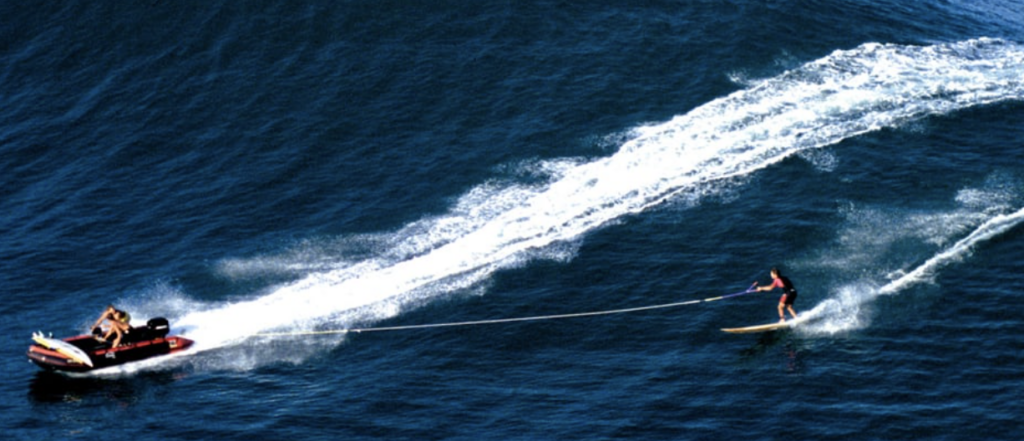 In fact, the first wave over 30 feet was not surfed until the advent of tow in surfing. Today, surfers are chasing 100-foot waves. The largest wave surfed to date is an 86 foot wave by Sebastian Steudtner at Nazare, Portugal.
Who is Big Wave Surfing For?
Big wave surfing is not for the faint of heart. Mother nature is a powerful force. Even for experienced surfers, 20 foot plus waves require exceptional endurance, skill, and bravery.
Before attempting big wave surfing, you should be in peak physical condition. Most big wave surfers practice holding their breath underwater for three minutes at minimum. When underwater hold downs are possible for minutes at a time after a wipeout, breath work is critical.

For professionals, there is a Big Wave Surfing World Tour. Since surfing monster waves is a different challenge than standard waves, the professionals taking part in these events are often people you have not heard of. Below, find a few of the biggest names and legends in big wave surfing lure.
Laird Hamilton – A pioneer of big wave surfing and tow in surfing at Jaws in Hawaii. Laird famously was also towed into Tahiti for the first time.
Greg Long – Born in California, Greg Long has participated in and won all the major big wave surfing events. He is one of the most decorated big wave surfers of all time.
Garret McNamara – Best known for surfing the largest wave in history, which is well documented in his HBO series, 100 Foot Wave.
Eddie Aikau – A legendary lifeguard and big wave surfer in Oahu, Hawaii. There is now an annual event in his honor – the Eddie Aikau Big Wave Invitational. It is an honor to be part of the selection to compete in this competition.
Kai Lenny – A modern waterman shaping the future of big wave surfing, SUPing, and kite surfing.
The Most Infamous Big Wave Surf Spots
Big wave surf spots are wave locations around the world where wave heights regularly reach 20 foot plus. Typical characteristics include reefs or ocean shelfs that direct massive amounts of wave energy to create monster waves. Some of the most notorious big wave surf spots around the world are in a list below.
Mavericks, California
In Northern California, Mavericks sits off the coast from Half Moon Bay. Here, waves regularly crash at heights of 20-30 feet during large winter swells. Spectators gather on the oceanfront bluffs to watch the action.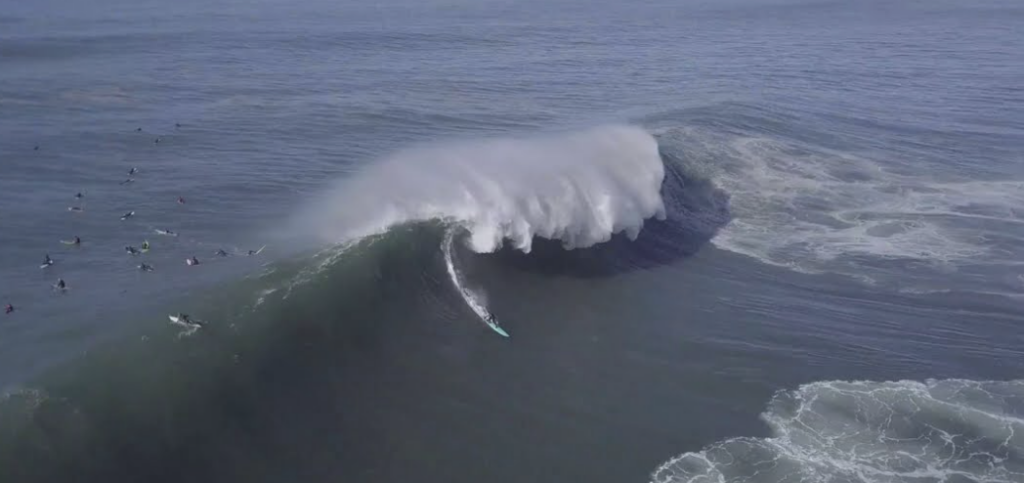 Nazare, Portugal
The largest wave ever surfed and 7 out of the top 10 largest waves ever surfed have been at Nazare. As such, Nazare is famous for the largest waves in the world. A deep underwater canyon funnels the ocean's energy to the Portugal shoreline.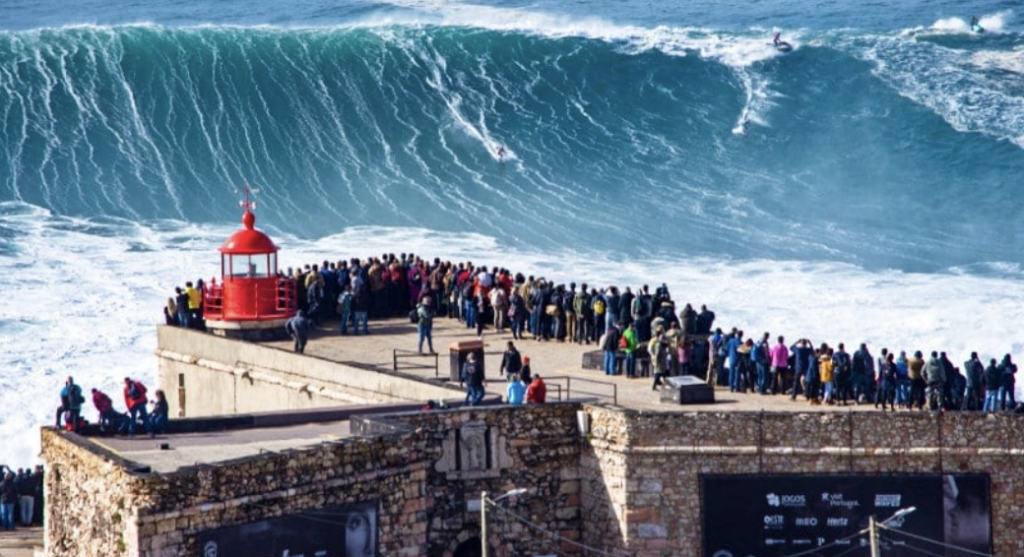 Jaws, Maui Hawaii
Also called, Pe'ahi; Jaws is a famous big wave surf spot on Maui. This was first pioneered by Laird Hamilton in the 1980s using tow in surfing. Reason being, the waves here often were too large to paddle into. The name Jaws is due to the unpredictability for how quickly the waves will get large and dangerous, like an unexpected shark attack!
Waimea Bay, Oahu Hawaii
Also in Hawaii, but on Oahu; Waimea Bay is one of the most historical big wave surfing destinations. Waves crash 30 feet plus on big winter swells and spectators can watch from the shoreline. This is also where the Eddie Aikau Invitational takes place.
Teahupoo, Tahiti
One of the heaviest and most dangerous big waves. Teahupoo's massive volumes of water break over a sharp, shallow reef.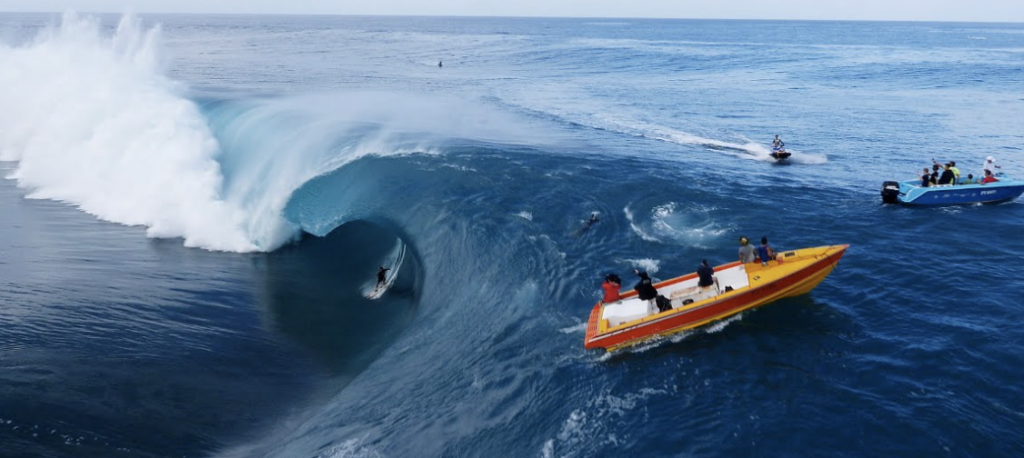 Cortes Bank, California
A deep-water break about 100 miles off the coast of San Diego. Cortes Bank is a small underwater island that will create massive waves when large ocean swells take their aim at it.
Todos Santos, Mexico
A big wave off the coast of Mexico. The best surfers in the world will flock here on a big swell.
Big Wave Surfing San Diego
Big wave surfing in San Diego is a rare event. While Cortez Bank is an option, it is 100 miles offshore. The big wave surf options that break on the actual mainland of San Diego are very limited.
Firstly, it is uncommon for waves to break on the San Diego shoreline that are over 20 feet. When this does happen, it is normally too much power for most surf spots, closed out, and dangerous. However, there are a few select big wave surf spots in San Diego that can harness waves of this magnitude.
Blacks Beach
The underwater canyon at Blacks can funnel massive waves to this break on a big swell. It doesn't happen often but when it does, it is a sight to behold.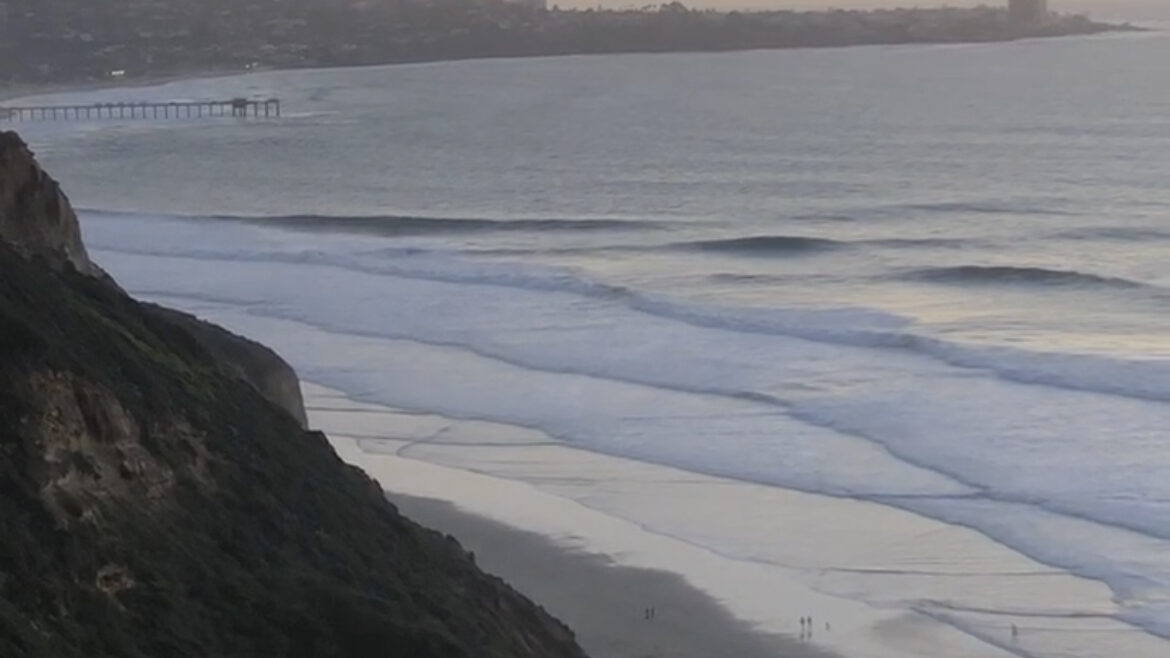 La Jolla Cove
The cove is normally flat and unsurfable. However, a large San Diego swell of 15 feet or more will create a big wave experience in the center of La Jolla. What makes this spot really unique, is the viewing area from the cliffs above put you right on top of the action!
Ralph's
Ralph's surf spot is off the end of Point Loma. It is only accessible by boat. Similar to La Jolla Cove, it needs a big swell to surf it. Since it's only accessible by boat, you can find uncrowded lineups here.
To continue tracking big swells in San Diego, check our Swell Tracker.
Best Big Wave Surfing Movies
For those of us that cannot surf at the most extreme level, we can still enjoy the best big wave surfing movies from our couch. Below, find a list of our favorite big wave surfing movies.
Chasing Mavericks – A memoir on Jay Moriarty growing up and surfing the giants of Mavericks. Jay is taken under the wing of local legend Frosty Hesson (played by Gerard Butler) to train him. Based on the book, Making Mavericks.
Stream Chasing Mavericks on Amazon
Take Every Wave: The Life of Laird Hamilton – My personal favorite. This documentary follows Laird Hamilton on his big wave surfing journey which primarily takes place at Jaws, but also has scenes from Teahupoo.
Stream Laird Hamilton on Amazon
100 Foot Wave – Follow Garrent McNamara as he chases history and the biggest waves ever surfed of Nazare Portugal. This is a docuseries by HBO.
Stream 100 Foot Wave on Amazon
Facing Monsters – Kerby Brown of Western Australia takes on mental slab waves and challenges his own mental psyche. This documentary takes place in some of the most remote waves on Earth.
Stream Facing Monsters on Amazon
Riding Giants – The origin roots of big wave surfing. Also featuring Laird Hamilton.
Stream Riding Giants on Amazon
Life of Kai – Follow modern waterman Kai Lenny as he test the limits taking on some of the largest waves all around the world.
Conclusion
In summary, big wave surfing is a challenge relished by the world's most experienced waterman. If you aren't able to participate, watching from shore or even in a movie is the next best thing.