There is a plethora of surf spots in San Diego, but long boarders don't always know about the best longboarding surf spots in San Diego. While I spend the majority of my time on a shortboard, I have started longboarding the last few years.
In my opinion, the best longboarding surf spots in San Diego are Tourmaline Beach and Cardiff Reef. In this post, I will expand this list to share the 5 best longboarding surf spots in San Diego. Additionally, I will provide specific surf spot information for longboard surfers and reveal what makes a surf spot ideal for longboarding.
Consider these next few paragraphs your guide to longboard surfing in San Diego!
And don't forget to Subscribe before you catch your next wave 🙂
What Makes a Good Longboarding Surf Spot?
Before we talk about the best longboarding spots in San Diego, it would be wise to first define what classifies a good longboarding spot. That way, you will be able to find a good longboarding wave around other parts of San Diego and anywhere you go! In these next few paragraphs, I will share the defining characteristics of longboard surfing spots.
Point Break – Oftentimes, good longboarding waves are point breaks. Reason being, is that waves tend to peel off points and break gradually over long distances. A gradual breaking wave is ideal for longboarding because they don't have sudden pitch and are not fast breaking. A fast-breaking wave is ideal for shortboarding since you need a board shape that is more maneuverable to drop into the wave. With that being said, not all point breaks are ideal for long boarders. Some pointbreaks break fast with power. Here, is my list to the 5 best point breaks in San Diego. If you aren't surfing in San Diego, Surfline published a story on the 10 Best Pointbreaks on Earth!
Slow Wave – To my previous point, a gradual breaking, slow wave is ideal for longboarding. While point breaks generally are gradual, you can also find reef breaks and beach breaks that are still a slow and mellow wave. Yes, it's more uncommon to find a slow beach break, but they do exist. The other reason slow waves are good for longboarding is they will allow the surfer to walk up and down their board, or Hang Ten! In order to have sufficient time and balance to walk your board, this will require a slower wave.
Beginner Wave – Finally, most beginner surf spots are ideal for longboards because they have all the characteristics of a slow, gradual breaking wave. If you are learning to surf, check out my post on the best places to surf in San Diego for beginners.
There you have it, all the defining characteristics of a good longboarding wave. Next, I will uncover the best longboarding surf spots in San Diego.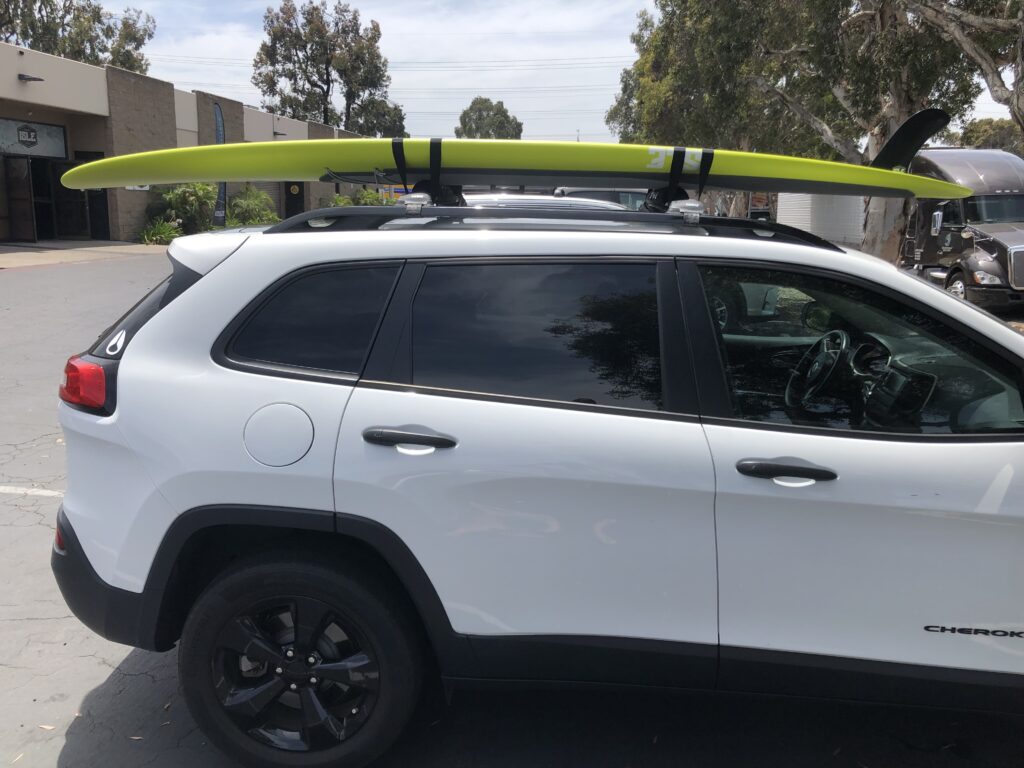 5 Best Longboarding Surf Spots in San Diego
Time for the great reveal. Read on for my 5 best longboarding surf spots in San Diego.
Tourmaline Beach – The Best Longboarding Surf Spot in San Diego
This was actually a pretty easy choice to rank #1. Tourmaline Beach is a well known haven for longboarders. It has all the the perfect characteristics of an ideal longboarding wave. Tourmaline Beach is a gradual breaking (I mean very gradual) point break that is also perfect for beginners.
In fact, Tourmaline breaks so slowly that it's nearly impossible to ride a shortboard here. Tourmaline Beach is the only surf spot on this list that is a true longboarder's wave – meaning you will rarely find a surfer on a shortboard. I have tried before and failed epicly.
Due to the slow nature of this wave, it also makes Tourmaline Beach the best place to learn to surf in San Diego.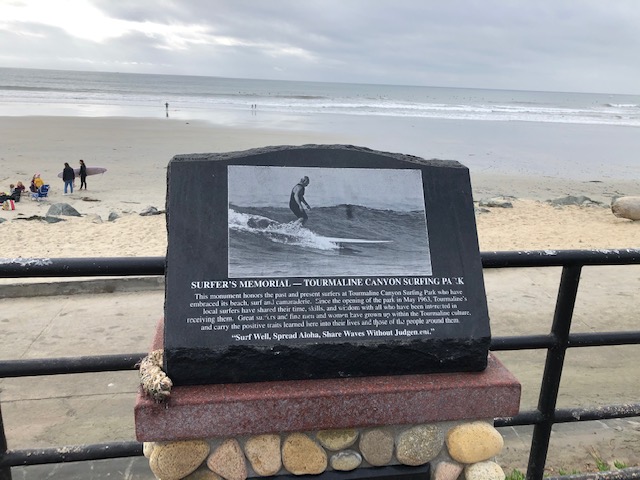 Cardiff Reef
Cardiff Reef is my choice for best longboarding in North County San Diego, in you guessed it – Cardiff by the Sea.
While Cardiff Reef is not a point break, it is a reef break. This is another common characteristic of great longboarding waves. Cardiff Reef is great for longboarding for a couple of reasons. First, it breaks over a fairly deep reef. The depth of the reef allows the wave to break rather slowly compared to a shallow reef which can result in fast, hallow waves. Secondly, this wave can break for ages allowing for extremely long rides.
Cardiff Reef is cool because the waves break both left and right off the reef allowing for long rides in either direction. Beware however, the crowd can get dense as surfers pack together in a tight takeoff window. For this reason, I wouldn't recommend Cardiff Reef for beginners. The next longboarding wave on my list is better if you are beginner.
San Elijo State Beach
Not too far of a walk North up the coast, you will find San Elijo State Beach.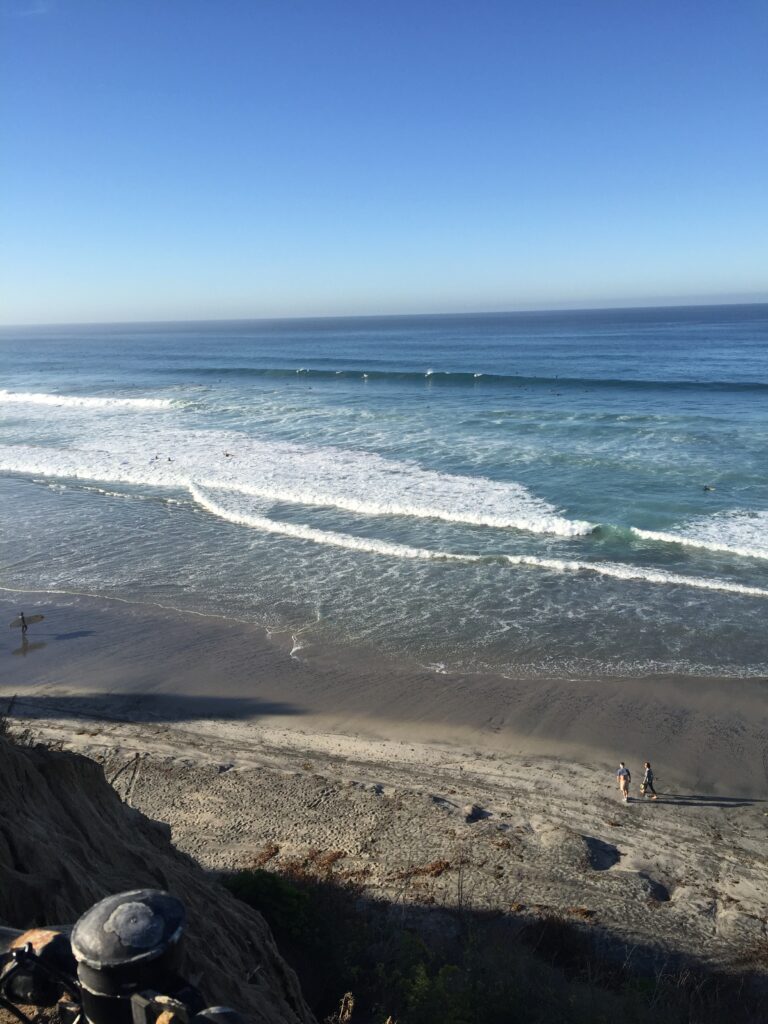 Like Cardiff Reef, the wave at San Elijo also breaks over a deep reef allowing for that smooth, gradual break. The main difference between San Elijo and Cardiff Reef is that San Elijo has multiple peaks that break along the reef coastline whereas Cardiff Reef is concentrated in one spot.
As such, this will allow surfers to spread out at San Elijo. San Elijo also has one of the friendliest crowds which make it great for a casual surfer or a beginner. In fact, I rate San Elijo State Beach as the best beginner surf spot in San Diego (North County).
15th Street, Del Mar
Moving a little South from the last two waves, but still in North County will land you in Del Mar. Here, look for 15th Street for another popular longboarding wave. Not quite a contender for best longboarding surf spot in San Diego, but still very high on the list.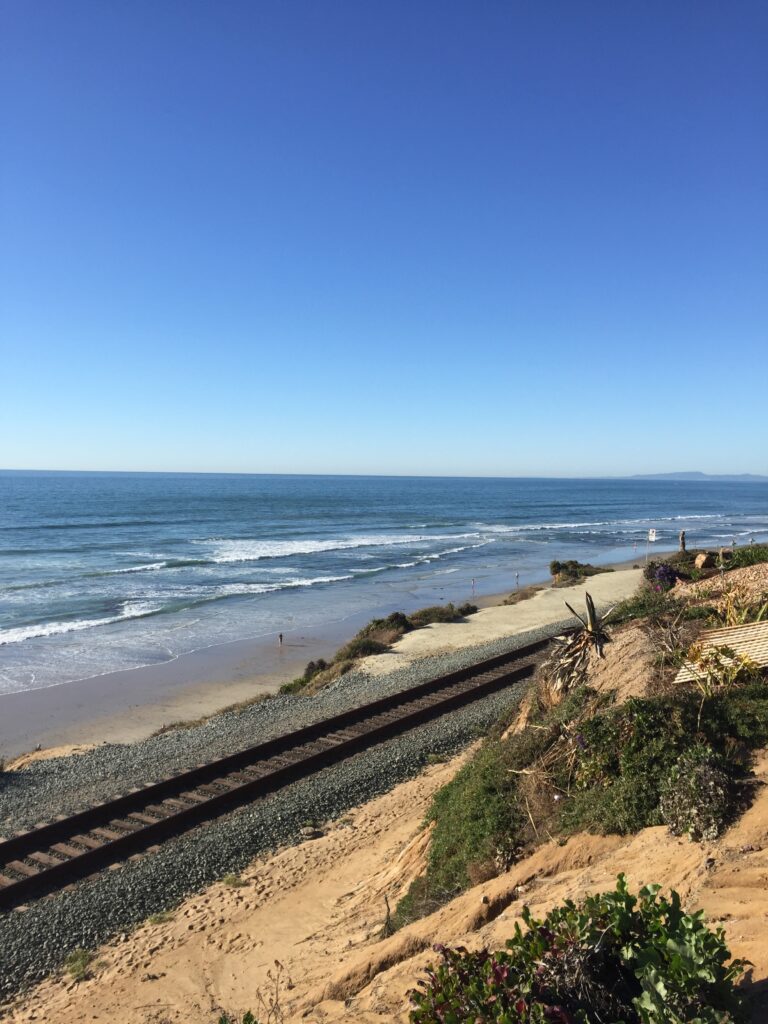 Similar to the last two longboarding waves, 15th Street Del Mar is also a deep reef break. Again, this type of reef structure allows for a mellow wave that is suitable for longboarding. Also, like San Elijo State Beach, 15th Street has multiple breaks spread along the Del Mar coastline. This really lends itself to thin out the crowds.
Based on my experience, 15th Street can break slightly faster than some of the other longboarding spots mentioned here. Due to this, I will still surf my shortboard here on a big and powerful swell. I prefer waves that break a bit slower where you can really carve your bottom turns into them over a faster breaking one. Don't be fooled though. You will still find plenty of longboarders in Del Mar on a big swell.
PB Point
Finally, we have arrived to our last of the best longboarding surf spots in San Diego. For this break, we will travel back to Tourmaline Beach. PB Point is found immediately North of Tourmaline Beach.
Where Tourmaline Beach has long lefts off the point, PB Point is found a little deeper and further of a paddle out. Looking straight out from the point lies what is known as PB Point.
PB Point is a point break that will actually break off both sides of the point. If you remember, point breaks are a common characteristic of good longboarding waves.
Be warned however, this wave breaks off a fairly shallow rock slab and is faster than Tourmaline. As such, I will only recommend PB Point for your experienced longboard surfer. However, if you have the skills – this might be your favorite wave to longboard in all of San Diego!
Honorable Mention for other top longboarding surf spots in San Diego
While these didn't quite make the cut for my top 5, the following breaks do deserve honorable mention as other top choices for longboarding in San Diego.
In summary, this page is your bible for longboarders to the best longboarding surf spots in San Diego. Hang Ten!
Check this list for other good longboarding waves in California.
What is the Best Surf Board for Longboarding?
Longboards are not only great for learning how to surf but they allow for that classic, laid back surf style. A surfing longboard is generally classified as any board that is over 8 feet in length. Choosing the best longboard for you mainly depends on your experience level. I would suggest a 9'6 for beginners. For more experienced surfers, a 9′ should be perfect. Below, is a good classic 9′ soft top, that is good for both beginners and more experienced riders:
For beginners that are new to longboarding and surfing, book a lesson with me to start catching waves more quickly.
How Much Does a Longboard Surfboard Cost?
Generally, a longboard surfboard costs slightly more than a shortboard. The reason for this is usually purely due to the extra material needed to put together a larger board. A longboard surfboard will cost around $500 on the low end up to $1,000 or more on the high end. Of course, you can also find used longboards that cost a couple hundred dollars or less.
The price range listed above is the cost of an epoxy longboard surfboard. If you are picking up a foamie or soft top longboard, the cost will be in the $100-$150 range.
My recommendation is to always start with an inexpensive board while learning before upgrading to high quality board!
I release a new review for a surf spot in San Diego or around the world monthly. Subscribe for the latest here: