Just a hop over the US border, you can find yourself surfing Rosarito Beach. While more of a party town than a surf town, there are still waves to enjoy.
In this story; find out what it's like surfing Rosarito beach and when conditions are ideal at this Mexico beach break.
Where is Rosarito Mexico?
Rosarito Mexico is part of Baja California and is considered a resort and beachfront destination. More than anything else, Rosarito is popular for its nighttime party scene. Rosarito Pier is the best surf spot along this long stretch of beach breaks. The most direct access to the pier is from the Rosarito Beach Hotel. Simply search for Rosarito Beach Hotel in your smartphone to obtain the address. From here, it's an easy walk to the beach.
How Far is Rosarito Beach from San Diego?
Rosarito Beach is not far from San Diego at all. The proximity of Rosarito Mexico to San Diego and the US border make it a quick getaway. From downtown San Diego, Rosarito is about 36 miles South. The drive is easily done in under one hour. However, the return trip will take much longer to cross the border back into the USA unless you have Global Entry or Sentri.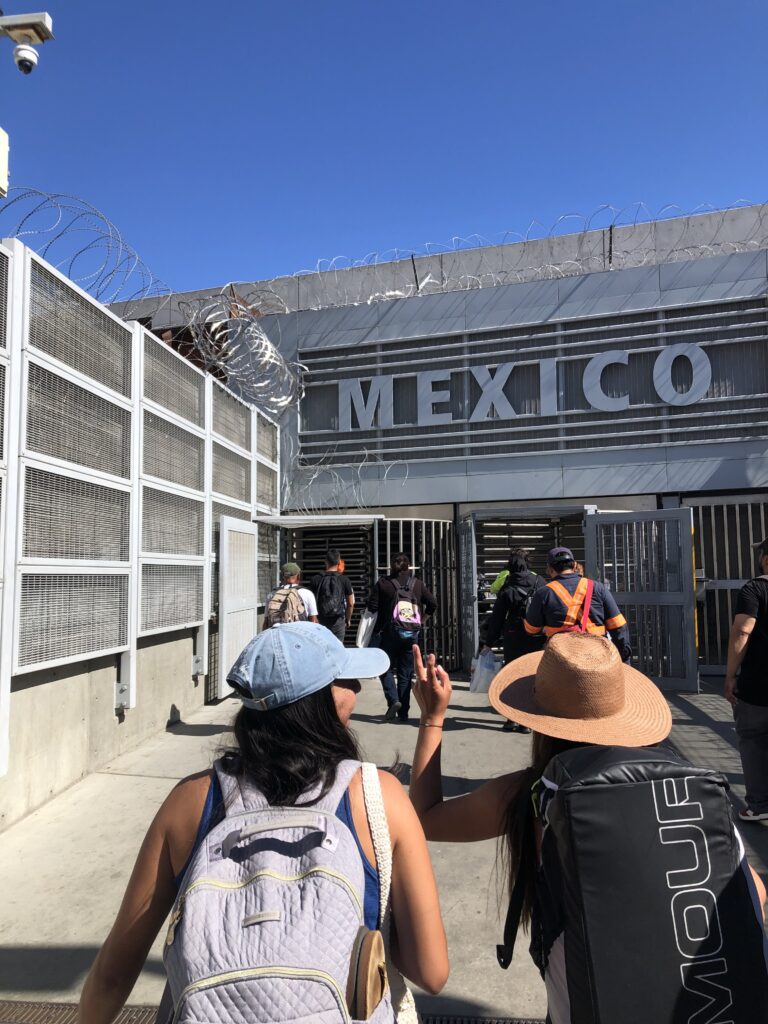 Rosarito Surf Spot Overview
In this section, find out what it's like surfing Rosarito beach aka Playas de Rosarito.
Honestly, Rosarito surf beach is just an average beach break. With that said, it does have its sections and times that work best. So, let's dive in.
To begin, Rosarito beach stretches from the pier in front of Rosarito Beach Hotel to the edge of the condo towers to the North. In between, you will find shifting sandbars creating peaks (some better than others) up and down the beach. Generally, the best sandbars are found either where the river spills out into the surf or directly in front of the pier. In fact, surfing Rosarito beach pier is really the gem of this region.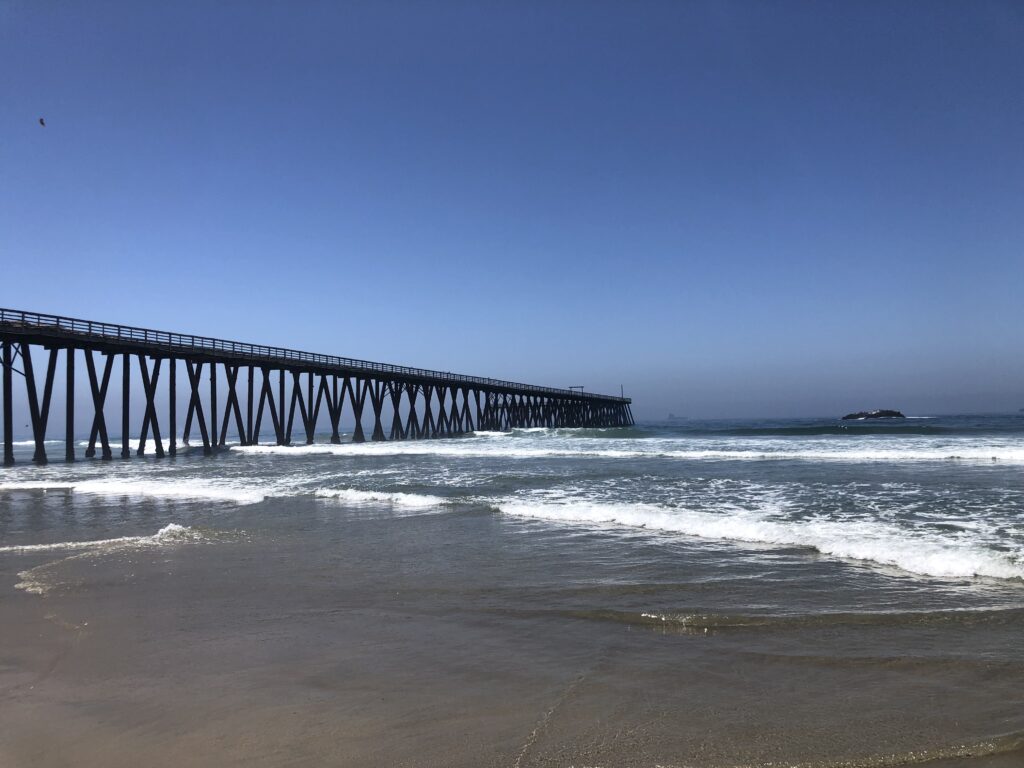 You can surf both sides of the pier. Rights will break off the South side while lefts occasionally peel from the North side. It's unusual when pier surfing allows you to surf on both sides, making this spot unique.
In terms of size, surfing Rosarito beach will max out for any surf overhead. The flat, West facing direction of the beach often creates closeouts on large surf. As such, wind swells or combo swells are usually your best bet.
In conclusion, surfing Rosarito beach is best on a medium size combo swell and I recommend surfing off the pier will for the most consistent waves and best wave quality. Overall though, surfing should take a backseat to partying through the tequila soaked dance floors at places like Papas & Beer.
Surfing Rosarito Beach Quick Facts
Level: All levels dependent on wave size.
Wave Height: Waist to Head high.  
Tides:  Mid tide.
Water Temperature: Average 65° F. Only being an hour South of San Diego, the water temperature in San Diego nearly matches that in Baja.
Swell Direction: Combo NW + SW
Wind Direction: Easterly offshore.
For a live Rosarito surf report, check Surfline
When is the Best Time of Year for Surfing in Rosarito Mexico?
Surfing in Rosarito Mexico is fickle but depending on the time of year, the part of beach you choose to surf will make a difference.
For example, you are most likely to get long lefts off Rosarito Pier during the South swells of summer. On the contrary, rights off the South side of the pier are more common during the North swells in winter. However, winter swells are normally larger and thus, a higher chance of waves near the pier closing out.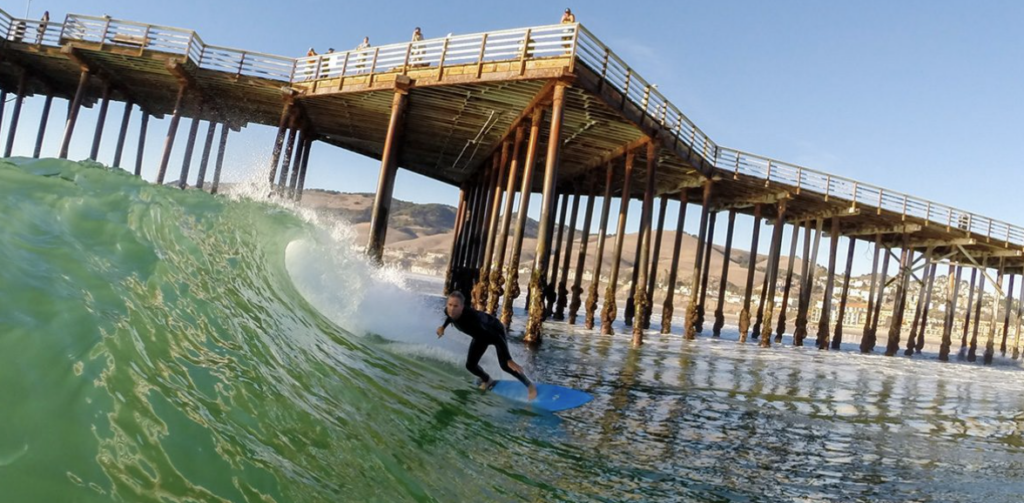 For the scattered beach breaks found here, Autumn is the best season for to surf Rosarito beach. This is because this beach break works the best on combo swells that magnify the peaks.
So while fickle, hopefully this helps guide you on when and where to surf Rosarito beach.
Which Board to Bring for Surfing Rosarito Beach?
Actually, you can surf Rosarito beach with just about any board size. Of course, it depends on the size of swell. When the surf is small, a longboard or fun board/fish will be perfect. However, when the surf is shoulder high or above; a shortboard is going to be your best friend. With a bit more swell, this wave becomes racy and you'll need some rocker to make your way down the face.
Fortunately, Rosarito has several surf shops in town so if you don't bring the right board with you; you can rent one in town. Try Local Surf School and Shop or Baja Reef.
What to Expect from Rosarito Surf Crowds?
In the next paragraph, find out what to expect from the crowds while surfing Rosarito beach.
As mentioned earlier, Rosarito is more of a party town than a surf town. As such, you'll be one of few surfers in the lineup if you can make it out for dawn patrol. In general, this will be the case even throughout most of the day. Most surfers in Baja go to one of the other beaches near Rosarito Mexico for better waves.
With all that said, the rare times when Rosarito beach turns on – there will be locals to contest with. At all other times, it's mainly tourists learning to surf or weekend visitors.
Is Rosarito Safe?
While you don't have much to worry about from the Rosarito surf crowds, it is important to exercise caution when roaming around the city. Generally, Rosarito is much safer than Tijuana. Rosarito is a tourist destination and the majority of locals are exceedingly friendly or simply trying to sell you something. However, it is a third world country for a reason. Be sure to have a drinking buddy with you to watch your back if you hit a night on the town.
Lastly, don't forget to check for travel advisories in Mexico when planning your trip.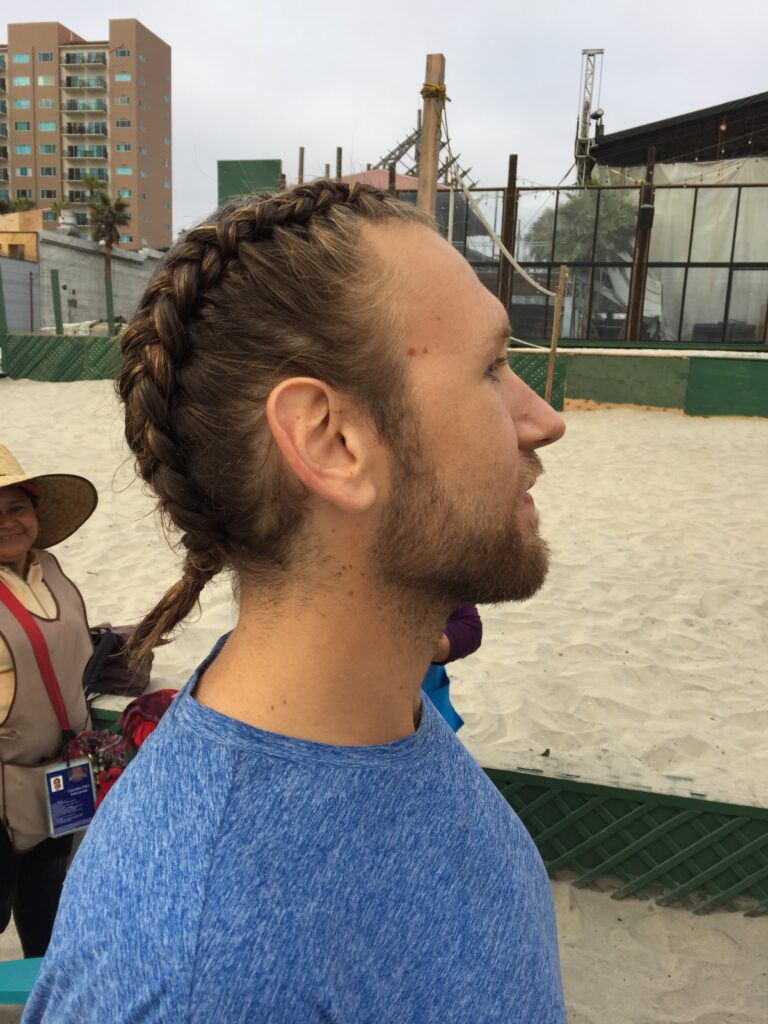 Beaches Near Rosarito Mexico
As mentioned, surfing Rosarito beach is not always the marquee surf spot in Baja. In this section, learn about the other beaches near Rosarito Mexico that offer better surfing.
Beaches Near Rosarito Mexico To the North –
Baja Malibu: A beach break similar to Rosarito Beach but much peakier and much higher quality/consistent waves
Beaches Near Rosarito Mexico To the South –
Popotla: A clean reef break unlikely to be too crowded
Calafia: A reasonably consistent and exposed point break near Rosarito.
K38: A favorite for surfers traveling to Baja. This right point break is reliably consistent, long and packs a punch.
Las Gaviotas: An excellent reef break in front of the gated community of Gaviotas. Easiest access is while staying in Gaviotas.
In conclusion, there are several more premiere waves only a few miles in either direction of Rosarito Beach. Make a surfcation out of your visit to Baja and experience them all!
Rosarito Surf Spot Review
4.0 out of 5.0 stars
Accessibility: As long as you can drive to Mexico, beach access is a simple walk from the streets of downtown Rosarito.
2.0 out of 5.0 stars
Waves: Inconsistent and closed out on large surf but sometimes peaky and the pier can be fun on a good medium size combo swell.
4.0 out of 5.0 stars
Crowd: Light crowds but that's because the waves aren't great.
3.5 out of 5.0 stars
Scenery: A great view of the entire Rosarito surf strand including the pier.
2.6 out of 5.0 stars
OVERALL: A lightly crowded Baja beach break but for good reason – the waves here are rarely worth driving to when better options exist nearby.
Check here for more surf spot reviews in Mexico. Otherwise, Otherwise, all other San Diego Surf Spot reviews are here. Don't forget to subscribe when new wave stories break below!
Please keep your parks and beaches clean by picking up after yourself. Do me a favor and surf Rosarito beach how you found it. Check out Surfrider Baja Ensenada if you are looking to participate or contribute to a charitable ocean cause.